The Best Roofing Contractor
In Norman, Oklahoma
Need a Roofing Contractor in Norman? VH1 Has You Covered!
Here at VH1 Roofing, we understand the landscape of Norman, Oklahoma and the specific needs of the residents and businesses here. Norman is a great place to live and we're proud to be a part of this community. 
Our company was founded in Tulsa, Oklahoma but we're happy to have expanded our services into such a thriving and friendly city. 
The Best Choice in Roofers for Moore, Blanchard and Noble
We provide high-quality roofing and excellent customer service to all of the surrounding areas including Moore, Blanchard, Noble, Mustang, Bethel Acres and McComb. We're happy to be your best choice for a roofing company in Norman, Oklahoma.
24/7 Emergency Roof Repair for Norman Homes and Businesses
Norman is home to the National Weather Center for good reason. In 2021 alone, we've had two major hail storms so far which left many homes with hail damage that needs to be quickly addressed. 
Yes, Norman is located within Tornado Alley but we also regularly see hail, extreme cold, and ice which can cause cracks in aged roofing and high winds which can tear off shingles or cause trees to fall and damage homes. 
Roof Storm Repair in Norman, Oklahoma
If storm damage hits your roof, we offer 24/7 Emergency Roof Repair in Norman. We'll minimize the issue by tarping the affected area to minimize leaking in order to prevent mold, damaged walls and ceilings, and electrical fires. Our professionals respond quickly and are available to walk you through long-term solution options. 
Call us when the unexpected happens, day or night – we understand how stressful storm damage to your roof can be, and we're here to help.
Homeowner Insurance Claim Assistance
Experiencing unexpected damage to your roof can be a stressful event, dealing with Property Insurance Adjusters can add to the confusion. Call us first. We'll provide a thorough inspection of your roof and communicate clearly and fairly with your insurance company while relieving you from most of the tedious process of filing a claim. 
Free Roof Inspections in Norman, OK
Sometimes storm damage is obvious, but there are subtle signs your roof may have been compromised by a storm. Downspouts may have shingle granules, water stains on ceilings or walls, and evidence that may not be noticed without a close check by a professional eye. 
Call us to inspect your roof for possible damage from recent weather events. We have decades of experience with Insurance companies serving Norman and can get your roof repaired quickly and correctly while offering a 10-year warranty on our work.
Why Choose VH1 Roofing for your Roof Services or Roof Installation in Norman?
When you choose a roofer, you choose the company you'll trust to cover your family. Our commitment to excellence means we work hard for our clients, and we make sure we're the best choice in Norman for commercial roof replacement and installation. 
We are a  local company with a proven reputation for top-notch service. In a city as large as Norman, especially after severe weather, roofers from other areas may show up offering services – but VH1 is here in Norman every day and we stand behind our work. 
Certified Roofing Contractors in Norman, OK
We are GAF Certified™ Contractor, Insured, and have a 5-Star rating with the Better Business Bureau. Our roofing professionals are thoroughly trained in the latest roofing techniques and materials and our work comes with a 10-year warranty. We guarantee consistent and open communication with you throughout the process and provide thorough clean-up when the job is finished. 
We at VH1 Roofing are knowledgeable on local codes and ordinances regarding permitting for roof construction and provide inspections before and after work. We offer a wide variety of types of roofing materials and can educate you in order to make the best choice for your home.
Call VH1 to Enhance the Value and Beauty of Your Home
Norman has some of the most beautiful neighborhoods in Oklahoma and is experiencing tremendous growth. Our population grew by 30% over the past 20 years and is averaging 1.3% every year! That means there are plenty of new residents looking for homes and building new homes. 
Increase Your Home's Value with the Best Roofers in Norman, OK
You can increase the value of your home in this amazing time for the housing market by considering replacing or upgrading the roof of your home. There's a wide variety of roofing materials available on the market today and we can supply what you're looking for. 
Norman's Choice for Asphalt Shingle Roof Installation
Asphalt shingles are the most common roofing material used across the United States and in Norman. Today, there are options for asphalt shingles that can give your house a brand new look, varying in color and look – there are even asphalt shingles that give the look of slate and clay tiles at a more affordable price!  
Asphalt shingle roofs usually last about 20 years.
Choosing a new style of asphalt shingles can completely change the look of your home and give it the facelift you're looking for. VH1's relationship with our suppliers can provide you with affordable roofing that looks great. 
Metal Roof Installation in Norman
Metal roofing is an attractive and energy-saving solution for your home. Metal roofs are more expensive but are known for their low maintenance needs, longevity, and safety – sustaining winds up to 10 miles per hour and remaining undisturbed.  Metal roofs can often last 40 -70 years. 
The Best Choice for Slate Roofing Installation in Norman
Slate roofing looks great and lasts longer than most other roofing options. This premium roofing material costs more than other options, but lasts 75 – 200 years! Because it is so heavy, homes have to be framed specifically to hold slate roofing, but it is a unique roof option for homeowners who value next-level craftsmanship. 
We can take the time to find the best material for your vision and provide unmatched service and installation.
VH1 provides:
Roof Installation

Roof Repair

Skylight Repair

Free estimates 
Commercial Roofing in Norman, Oklahoma
Are you a business owner or landlord who needs a roof that can withstand the weather of the region? We can provide the best commercial roofs and flat roofs in Oklahoma. We provide high-quality commercial roofing materials that are backed by extended warranties when installed by a certified roofing contractor. 
Commercial Roofing Contractors in Norman, OK
If you have experienced commercial roof damage, we work with all property insurance companies to process your claim, make the necessary repairs as quickly as possible,  and get you back to business. 
If it's time for an upgrade on your flat roof in Norman, let us meet with you to review roofing materials that best meet your building's needs. 
Free Commercial Roof Inspections in Norman
We can inspect your flat roof drainage and ensure there is no pooling which can lead to water damage of your investment over time.  
We provide a variety of commercial roofing materials, including:
Membrane Roofing

Built-Up Roofing (BUR) Membrane.

Spray-On Silicon.

Thermoset EPDM Roof Membrane.

Thermoplastic PVC & TPO Roof Membrane
We provide affordable roof installation and replacement for your commercial building roofing needs. 
Call us for a free estimate or to answer your questions about roofing in Norman.  405-760-9814.
VH1 Roofing Services
WE GET THE JOB DONE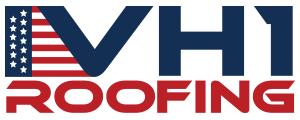 We Are Open 24 Hours A Day
7 Days A Week