Insulate Your Roof to Keep Your Home Comfortable and Save Money
When it comes to your home's energy efficiency, nothing is more important than having a well-insulated roof. Roof insulation keeps your house warmer in the winter and cooler in the summer, ensuring that you stay comfortable all year round.
At VH1 Roofing, we understand the importance of roof insulation. That's why we offer a variety of roof insulation services to help you keep your home energy efficient. We can install new insulation in your roof's attic area, whether or not we installed the roof.
Our roof insulation services can help you save money on your energy bills. On average, homeowners who have quality roof insulation save 10% on their heating and cooling costs. If you're in an older house, you could save even more. 
Don't let your wallet suffer because you're spending unnecessary amounts of money on energy bills. Contact VH1 Roofing of Oklahoma today to learn more about our roof insulation services; we'll help you choose the right type of insulation for your home and budget.
The Best Insulation for Your Roof
There are two main types of roofing insulation: fiberglass and cellulose. Fiberglass is the most common type of insulation and is made from recycled glass. Cellulose insulation is made from recycled paper products and it's often treated with fire retardants.
Both types of insulation are effective at keeping your home energy efficient. However, cellulose insulation is better at blocking out noise and preventing mold growth. We recommend cellulose insulation if you're concerned about either of these issues.
We also offer blown-in insulation, which is a great option for hard-to-reach places. Blown-in insulation is made from recycled materials and blown into your roof using a special machine.
No matter which type of insulation you choose, our expert professionals will install it properly to ensure it's done right. 
Why Is Roof Insulation Important?
There are several reasons why roof insulation is important. 
1. Temperature Control: Insulation helps to keep your home at a comfortable temperature by keeping heat indoors during the winter and preventing heat from entering your home during the summer. This can help to lower your energy bills, as you won't need to use as much energy for heating or cooling.
2. Air Quality: Insulation is important as it helps to improve the air quality inside your home. It helps to prevent air leakage, which can result in outside air pollutants finding their way into your space. By sealing off your roof, you can help to improve the air quality inside your house and create a healthier environment for you and your family.
3. Noise Reduction: Insulation installed into your roof's attic area helps with noise reduction. If your roof is not properly insulated, sound from outside can disturb your family. By insulating your roof, you can help to reduce the amount of noise that comes into your living areas.
The installation of roofing insulation by the professionals at VH1 Roofing can upgrade the quality and comfort of your home so you can enjoy your space peacefully and comfortably. 
How Much Does Roof Insulation Cost?
The cost of roof insulation will vary depending on the type of insulation you choose and the size of your attic area. If you're getting a roof replacement, insulation is often included in the cost. However, if you're getting insulation as a stand-alone service, the price will be determined by the type of insulation and the square footage of your attic area. 
VH1 Roofing also works with Hearth Finance to provide low monthly payments for roof insulation and our installation services. 
Roof insulation is a great way to reduce your energy bills and keep your home comfortable all year round. Roofing insulation should be replaced every 15 to 20 years to ensure it is effectively providing the best barrier for your home. If you're noticing higher energy costs or looking for ways to increase energy efficiency,  it's time to have your insulation inspected and possibly replaced. 
Contact Us for a Free Estimate on Roof Insulation
If you're looking for an estimate on roof insulation in Tulsa, Oklahoma City or any of the surrounding areas, contact us today. We offer free estimates on all of our services, so you can better understand what it will cost to have your roof insulated. We also offer financing options to help you stay within your budget.  Contact us today for a free inspection and estimate on roof insulation services.
WE GET THE JOB DONE
WE ARE TRUSTED ROOFING EXPERTS SERVING TULSA AND OKLAHOMA CITY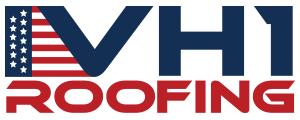 918-630-7788 405-760-9814
We Are Open 24 Hours A Day 7 Days A Week