At VH1 Roofing, we understand the devastating effects of severe weather on your home or business. Our storm damage restoration services are designed to get your property back to its pre-storm condition as quickly and efficiently as possible.
We specialize in all types of storm damage repair, including wind damage repair, hail damage repair and tornado damage repair. No matter what type of storm damage you've sustained, our experienced team will work diligently to restore your property to its original condition.
If your roof has storm damage in Tulsa, Oklahoma City or Norman, contact VH1 Roofing immediately for a free estimate.
Wind Damage Roof Repair
Oklahoma winds are notorious. They can cause devastating damage to your home, and if you don't take care of it immediately, it can worsen. That's why we're experienced in wind damage repair.
High winds can cause problems for your roof. Whether from straight-line winds or one strong gust, shingles may blow off, exposing the underlayment and other aspects of the roof to water damage.  We'll make the repairs necessary quickly and with the highest quality so you can return to enjoying your home again.
If you've experienced wind damage in Tulsa, Norman, Oklahoma City, Broken Arrow, Owasso or Grand Lake, call a professional roofing contractor, VH1 Roofing, as soon as possible.
Contact us for 24/7 roof repair after damaging winds hit your home!
Hail Damage Roof Repair
Hail storms can cause serious damage to your roof, resulting in leaks, damaged shingles and broken skylights. If you've experienced hail damage, it's important to call a professional roofing contractor like VH1 Roofing as soon as possible. We will inspect your roof for damage and make the necessary repairs to ensure that your home is protected from further weather damage.
If you've had any of the following happen to your roof recently, you may have hail damage that should be addressed immediately,
Water leaks inside the home.

Shingles have been knocked off the roof.

Skylights have been broken.
Contact us for quick and reliable hail damage repair that can keep your home comfortable and safe. 
Tornado Damage Roof Repair
Oklahoma is a tornado-prone state. When tornadoes hit, damage to homes can be alarming—from flying shingles to utter devastation. Whether a tree or other debris has damaged your roof or it will need to be completely rebuilt, VH1 Roofing is here to help.
No matter how extreme the damage, we can help you get back on your feet with our comprehensive roofing services in Tulsa, Norman, Oklahoma City and all of the surrounding areas. We've been providing quality roofing services in Oklahoma for over a decade, and we're dedicated to providing affordable, high-quality service that you can depend on.
We offer:
A full line of materials for all of your needs, including shingles, siding and gutters

Full repairs and replacements for roofs damaged by storms 

24/7 emergency service when you need it most
 If you've experienced damage to your roof after a tornado, we're here to help. We have years of experience dealing with tornado damage and can quickly get your home's roof back in shape. We will perform an extensive inspection to note damages, then work with your homeowner's insurance company to move forward in making all necessary repairs.
For tornado damage roof repair throughout the Tulsa, Norman and Oklahoma City area, contact us today. 
Emergency Storm Roof Tarping
Suppose your roof has been severely damaged or destroyed from a recent storm or accident. In that case, VH1 Roofing provides professional 24/7 emergency tarping service in Oklahoma City, Tulsa, Norman, Owasso, Broken Arrow, Grand Lake, and surrounding areas. We can quickly and efficiently secure tarps over your roof until it can be thoroughly inspected and repaired.
VH1 is Your Choice for Storm Damage Roof Repair
If your home has suffered storm or hail damage, getting your property inspected and repaired as soon as possible is important. VH1 Roofing offers professional and fast storm damage roof repair and emergency roof tarping services for Tulsa Broken Arrow, Jenks, Grand Lake, Owasso, Oklahoma City and Norman. 
Contact VH1 Roofing after a storm and begin the recovery process today.
WE GET THE JOB DONE
WE ARE TRUSTED ROOFING EXPERTS SERVING TULSA AND OKLAHOMA CITY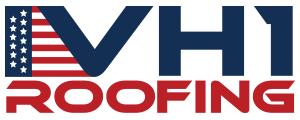 918-630-7788 405-760-9814
We Are Open 24 Hours A Day 7 Days A Week