Top Residential Roofing Services
in Bixby, Oklahoma
Residential Roofing Services in Bixby
VH1 Offers a Complete Range of Residential Roofing Installation, Replacement, and Repair Services at Excellent Rates.
Don't Let a Simple Repair Turn Into a Costly Emergency!
The roof is the most vital element of any building. If it's damaged, it can't protect your home from the elements and that can cause serious water or structural damage to the interior.
Call VH1 Roofing today to book a free roof inspection and estimate.
Residential Roofing Services
A residential roofing structure that is not in great condition could endanger you, your family, and your entire home. Damage can cause your roof to be exposed to the elements, resulting in structural problems, electrical fires, and the growth of mold and mildew.
VH1 Roofing is a residential roofing company with years of experience in installing, maintaining, and repairing residential roofs. We've successfully protected hundreds of Oklahoma homes.
We have a wide variety of roofing styles to choose from. Asphalt shingles, slate, tile, and metal are among the materials we use to install low and steep slope roofs. We work with the highest quality materials and our roofing specialists have years of local knowledge and industry expertise.
Free roof inspection and quote
Roof installation, replacement, and repair
Metal, slate, tile, and shingle roofs
Experienced roofing technicians
Fully licensed and insured
Excellent warranties on all work
Payment and financing options
Roof Installation
Investing in high-quality roofing can increase the value of your home while also protecting it for years to come. At VH1, we only hire the top roofers in the industry. This means that you receive the best possible service and that your roofing project will be completed promptly.
When you compare VH1 to other Oklahoma roofing companies, you'll notice that we have an excellent reputation for professionalism, integrity, and quality. Our certified and skilled team combines the latest equipment and materials with expert roofing knowledge to get the best results every time.
Metal Roofs
While a metal roof has a higher initial cost, it has the potential to last a lifetime and can increase your property's resale value. Metal roofs outperform almost every other material for strength and durability, which makes them one of the best roofing investments available.
Asphalt Shingle Roofs
Shingle roofs have a low initial investment cost and are simple to maintain. Our asphalt roofing shingle specialists will ensure that your roof is installed correctly and we have a fantastic range of shingle styles, colors, and textures to choose from.
Our team is trusted and experienced in installing, repairing, and replacing metal, shingle, slate and tile roofs in the Bixby area.
For a free roof inspection and quote, give us a call today.
Residential Roof Repair in Oklahoma
At VH1, we specialize in repairing and replacing roofs for residential properties. Our trusted crew can rectify any roofing issue, from repairing metal roofs and skylights, to shingle replacement or a complete roof restoration. If you're planning on having a roof installed, repaired, or replaced, we can help.
Repair Storm Damage
Oklahoma is often prone to high winds, storms, and falling debris, all of which can cause serious damage to your roof. We can repair and maintain your roof to prevent weather related damage to your most valuable asset.
Don't let the weather catch you off guard—call our team today for a free roof inspection!
Repair and Replace Roof Shingles
Asphalt shingles are commonly used on single-family homes and smaller private residences in the Oklahoma area. Since they are a perfect remedy for waterproofing your property, they have become one of our most popular roofing options.
Call for a free roof inspection, and we'll assess your current roof to determine whether it's time for shingle roof repair or replacement.
Repair Roof Leaks
Any kind of roof leak needs to be dealt with as fast as possible because water leaking into your property can cause serious structural damage. Our trusted team knows how to repair water leaks fast and prevent further leaks or damage.
Partial and Full Roof Reconstruction
Roofs that are getting on in years are more susceptible to leaks and structural problems. Our roofing technicians will deal with any roofing issues quickly and our roof restoration services will restore the structural integrity of your roof to a high standard.
How Does It Work?
Step 1: Contact Us
Contact us and a member of our friendly team will be happy to arrange a free professional roof review and quote.
Step 2: Payment and Finance Options
After we've visited your property to inspect the roof, we'll discuss the various options with you. When you've decided what works best for your needs, we'll discuss your budget, payment options, and how long your project will take to complete.
Step 3: We Install, Repair, or Replace Your Roof
On the agreed-upon date, our team arrives to start work on your roof. We will carry out the project in a clean, efficient, and professional manner. Many of our roof replacements can be completed in one day. Throughout any work we do, we will keep you up to date with how things are going.
Step 4: Final Inspection and Quality Guarantee
When the job is finished, one of our top roofing specialists will come to your home to inspect the work, explain the warranty, and ensure that you're completely satisfied with our work.
Pricing
The cost of a roof installation, repair, or replacement depends on the work that needs to be completed and the type of materials selected. To ensure customer satisfaction and superior results, we only work with top roofing manufacturers who supply us with high quality materials.
Don't worry if your budget doesn't quite stretch to the work you'd like to have done, because we can help. As one of the roofing companies that offer financing, we provide our customers with several easy payment options.
Beat the Oklahoma Weather By Booking Your
Free Estimate Today!
Give our Bixby team a call to find out more about our residential roofing services in Oklahoma.
VH1 Roofing Services
WE GET THE JOB DONE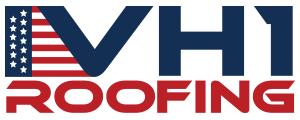 We Are Open 24 Hours A Day
7 Days A Week