Trusted Experience and Expertise in Residential Roof Replacement
If you're looking for a reliable and honest residential roofing contractor in Oklahoma, you're in the right place. At VH1 Roofing, we're proud to be one of the leading residential roof replacement companies in the Tulsa, Norman and Oklahoma City areas. With our quality craftsmanship provided by trained, licensed and insured professionals, you can rest easy having chosen VH1 Roofing for superior service at a fair price.
Your Home is Your Biggest Asset so Choosing
The Right Roofing Company Is Important. 
VH1 Roofing is a member of the Better Business Bureau, and we have the proper licensing and insurance to provide you with quality roof repair or replacement. 
Our founders have decades of experience in the roofing industry. They have a passion for friendly and helpful service to every customer. We also emphasize the importance of ensuring quality service and using materials that will last for years. 
Our roofers are highly skilled and experienced. You can trust that your home's roof will be repaired or replaced by professionals certified in industry-leading practices and standards.
Is it Time to Replace Your Roof?
If your roof is over 20 years old, consider replacing it. Some other signs that you may need a new roof include:
Missing or Damaged Shingles
If you notice many of your shingles are cracked, broken or have lost their granules, it may be time to replace your roof. You should also be aware of shingles that may have blown off your roof if there have been recent high winds. 
Leaks or Signs of Water Damage
If you notice stains in your attic, ceiling or walls, there's a big chance that your home may need a roof repair or a complete replacement.
Thermal Irregularities
If a thermal roofing inspection shows thermal abnormalities, your roof has moisture entrapment issues. Moisture entering your roof can cause significant damage, including mold and rot. Replacing your roof should be a top priority in this instance. 
Excessive Granules in Your Gutters
Granules on asphalt shingles help protect your roof. If you notice granules building up in your gutters from run-off, it may mean your roof has passed its prime and may need to be replaced to provide the best protection for your home.
If you are experiencing any of these problems, contact us today for a free inspection. We will help you determine if a roof replacement is necessary and provide you with a detailed estimate. 
Contact Us for a Free Roof Inspection
We offer drone and thermal technology for our free roofing inspections to give you the most accurate assessment possible. Our inspections will show any moisture entrapment in your roof to inform you of the necessity of a roof replacement or repairs. We will provide a detailed report of our findings and recommend your roof's best course of action.
Our in-depth inspection will give you the information to make the best decision for your home. For covered damage, you can also share this inspection with your homeowner's insurance company. 
Schedule your complimentary inspection by contacting the certified professionals at VH1 Roofing. 
We Offer Financing for Your New Roof
Our partnership with Hearth Financing allows you to make low monthly payments on your new roof. Hearth works with 17 lenders to find the best financing for your roofing needs while using a quick and straightforward pre-qualification process. 
Explore financing options for your roof replacement!
Pick the Best Residential Roofing with These Tips
When looking for a roofing contractor to trust with your roof replacement, consider these tips to ensure you're making the best choice for your home. 
Find a contractor with experience

Ask for references

Ask about their warranty, insurance, and license

Ask about their experience with your type of roof and home
VH1 Roofing provides works that stand out above the rest in Tulsa, Oklahoma City, Norman and the surrounding areas. Our crews are professional and timely and provide the best in their craft and can provide assistance throughout the process of replacing your roof. We make the process painless, and you'll love the result. 
Contact the qualified and insured professionals of VH1 Roofing for all of your roofing needs.
WE GET THE JOB DONE
WE ARE TRUSTED ROOFING EXPERTS SERVING TULSA AND OKLAHOMA CITY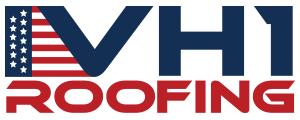 918-630-7788 405-760-9814
We Are Open 24 Hours A Day 7 Days A Week