VH1 Roofing Customer Reviews

VH1 Roofing is rated 5.0 on Google with over 150+ reviews!
What Our Customers Have to Say About VH1 Roofing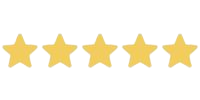 "We have been involved in the replacement of four different roofs, and have never had such a good experience as we had with Troy at VH1 Roofing.  Troy was so helpful, and kept us up-to-date on every aspect of the process.  All the members of the crew were courteous and made every effort not to damage freshly planted landscaping, and did a superb job with the tear-out and the installation.  Troy also contacted the neighbors so that if they had any concerns on the cleanup, they could directly call or text him.  The new roof looks great, and the entire job, including the cleanup, was beyond expectations. We would highly recommend VH1 Roofing."
-H H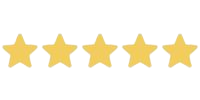 "My roof was replaced in a timely very professional manner.Very pleased."
-Roy H.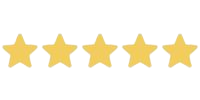 "Owner, Scott, is very through in his inspections.  He keeps contact through the whole process, from initial inspection through insurance claim and follows up during work and after completion. Highly recommend using his company.  I have already referred my friends and family to him."
-Patrick M.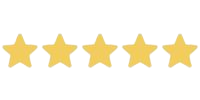 "I couldn't be happier with our new roof & gutters. So professional & a dream to work with! Highly recommend!"
-Cindy M.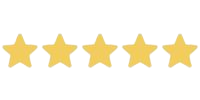 "Scott was absolutely amazing to work with and they triple checked the measurements for our home to make sure they had everything perfect! We've had an amazing experience with this company and our roof looks fantastic!! Can't wait for the gutters to be put on!"
-Courtney B.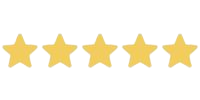 "Troy and his crew are an amazing group of people. They are like family to us since we have used them. And we also have used them as a general contractor for our home renovation and every subcontractor we have delt with in every step of the process has been amazing. He is a very great guy and group of workers. Highly qualified and recommended."
-Stephen P.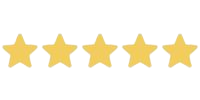 "This group of roofers did an excellent job. They came in and out and got the job done in the exact time he said they would. They also cleaned the yard up when they were through left everything looking wonderful Troy even went above and beyond helping me with the insurance company I would highly recommend VH1 roofing"
-Trina S.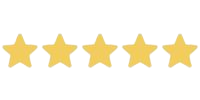 "I had the pleasure of working with Troy and VH1 Roofing after my roof was damaged by hail after storms in May. I thought it was going to be a very stressful process but speaking and working with Troy quickly put me at ease. He was very knowledgeable and helpful throughout and both he and his team were very professional and efficient. 10 out of 10 would recommend and my roof looks amazing!"
-Trisha R.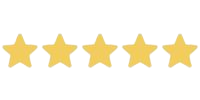 "Working with Troy at VH1 is amazing! He is super responsive and very helpful in guiding his customers through the process from start to finish. I am only a little sad that it might be another 15-20 years before I have to get another roof and work with him again. In the meantime I might have to put in a skylight or two…"
-Jeremy F.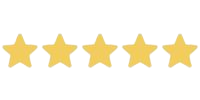 "Our roof was replaced within two weeks of contacting Troy and his company. I got a recommendation to use his company. He came and looked at the roof. Told me what I needed to do. Then was here when the insurance adjuster came. He asked ask questions that I wouldn't of asked.  When it was approved by the insurance the work was done quickly   I am very happy with the replacement roof and the cleanup after."
-Wesley R.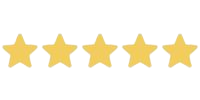 "I cannot recommend this company enough to anyone needing roof repair, roof replacement or just some advice on anything roof-related. The owners are the most approachable and helpful people we have ever dealt with when it comes to any type of construction work. Troy in particular gave us great advice, facilitated our insurance claim (which we thought would be a futile endeavor), and he and his associates were there every step of the way during the whole roof replacement process (a DaVinci roof installation). Troy answered every call, every text, and he allayed all of our concerns and questions. The whole process from demolition to installation to cleanup was seamless. The crew was extremely respectful of my neighbors' property, and they made sure every speck of debris was removed. I could go on and on. Thank you, VH1 Roofing for a job well done!"
-Liz F.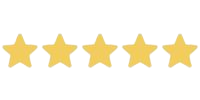 "VH1 installed 3 new skylights in my home. They are lovely and add a ton of natural light to our home. Troy was great at communicating everything and keeping me updated. I would recommend VH1!"
-Raylene D.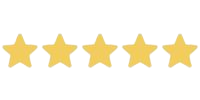 "I highly recommend VH1 Roofing for your gutter/roofing needs! We recently just bought a house in Grove OK and after the first couple rain storms we notice that the house was going to need the gutters replaced as well as gutters installed on areas where there wasn't any on the house. I contacted Troy Holmes  with VH1 and he informed me that they were based out Tulsa but do service the Grove area. I told them I tried contacting local businesses here and never heard anything back. Troy got back to me instantly and communicated with me on daily basis when they would be out to my home. When they got to my home they got done within a couple hours and I am very impressed with how they turned out.  Definitely would recommend VH1 roofing for any of your roofing needs."
-Kade C.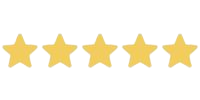 "My first contact was with Troy and Nicole. VH1 was roofing the house behind me during some strong winds, and he wanted to give me his contact info to call him for immediate cleanup if anything blew into my yard. I was so amazed by this conscientious gesture that I asked him to give me a quote for my hail damaged roof. I was again impressed when they came back to give me the proposal. I could tell that customer satisfaction was their primary objective. During the conversation, I realized that they were general contractors and I decided to have them do all of the hail damage repairs. As it turns out that was an excellent move on my part. He immediately got in touch with my insurance company, advocated on my behalf and worked with them to my 100% satisfaction. He was fair but relentless with the subcontractors to ensure their progress, that they kept their commitments and provided quality work. There were several trials and tribulations due supply and other issues, but he was laser focused on getting things done. He went above and beyond my expectations. His concern for my complete satisfaction was genuine. I have and will continue to highly recommend Troy and VH1 without reservation. I look forward to the next time we work together, hopefully not due to storm damage, but this is Oklahoma, so…"
-Steve P.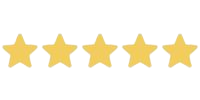 "*** Highly recommended! ***
VH1 Roofing – Scott Valdez & Rosie Liscano were a pleasure to work with. They help me all the way through my State Farm nightmare of an insurance claim. They knew all the loop holes the insurance companies hide from home owners. When it came time to pay, VH1 Roofing worked with what the insurance company paid out. They did not try to up-charge extra for the work like other companies in Tulsa. They did their absolute best to keep out of pocket expenses at a minimum.
Once insurance finally caved, replacing the roof happened on the agreed upon date and time. The crew was professional and got things done quickly. They also did a good job cleaning up afterwards.
I also used VH1 Roofing for repainting the house and replacing my gutters. Both of these jobs were priced very reasonably. The painting crew was very thorough with replacing bad siding and paying attention to detail. The gutter crew was in and out in a flash.
I would highly recommend VH1 Roofing over other roofing companies I have worked with in the past. They are motivated to make sure you will be happy."
-Anthony S.
We proudly serve Tulsa, Broken Arrow, Jenks, Owasso, Oklahoma City, Norman, Moore & the surrounding areas.
WE GET THE JOB DONE
WE ARE TRUSTED ROOFING EXPERTS SERVING TULSA AND OKLAHOMA CITY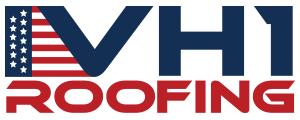 918-630-7788 405-760-9814
We Are Open 24 Hours A Day 7 Days A Week