Sheet Metal Fabrication
from VH1 Roofing
Whether it's a custom chimney cap or copper downspouts, when you need a custom piece of sheet metal fabricated, VH1 Roofing is the company to call. Our sheet metal fabrication professionals specialize in manufacturing and installing custom metal roofing, flashing, chimney caps, gutters, downspouts and flashing. 
We work with all types of metals including stainless steel, galvanized steel, aluminum, copper and more. When you need a piece of sheet metal fabricated, trust the experts at VH1 Roofing. Contact us today for your custom metal roofing needs!
Sheet Metal Fabrication and Installation
 Sheet metal fabrication is a manufacturing process that requires a highly skilled team. The process involves cutting, bending and forming flat pieces of metal into 3D shapes to create beautiful and unique building components. Metals are cut with a water jet or laser cutting machine; then, they're formed by benders and welders to create the perfect metal piece for your home or business. 
Custom Metal Work Adds Beauty to Your Home
Sheet metal fabrication can add a unique and beautiful touch to your home that will make it stand out from the rest. Curb appeal is important when it comes to selling a home, and custom metalwork can support an increase in the value of your property.
If you're looking for a way to add some personality to your home, consider investing in custom sheet metal such as a:
Metal Roof
Chimney caps
Downspouts
Flashing
Gutter installation
VH1 Roofing is your go-to company for all things sheet metal fabrication. Give us a call today to discuss your project! You won't be disappointed with the results!
Call VH1 Roofing for Custom Metal Fabrication
When you need custom sheet metal fabrication, call VH1 Roofing. We provide Oklahoma homeowners with custom fabrication of flashings, chimney caps, gutters and downspouts, base flashing, and counter flashing. 
Custom metal details can add a special touch to all types of roofs, from asphalt shingles to slate tile and everything in between.
We are proud to offer a full line of custom fabricated sheet metal products. If you're interested in custom metal fabrication for your roofing project in Tulsa, Norman, Oklahoma City and the surrounding areas, contact the professionals at VH1 Roofing.
WE GET THE JOB DONE
WE ARE TRUSTED ROOFING EXPERTS SERVING TULSA AND OKLAHOMA CITY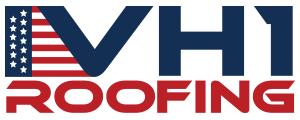 918-630-7788 405-760-9814
We Are Open 24 Hours A Day 7 Days A Week