Professional Residential Roofing Contractors in Owasso, Oklahoma
Residential Roofing Contractors in Owasso
Enhance the durability of your roof with our qualified residential roofing contractors in Owasso, OK.
Protect Your Home with Quality Residential Roofing Services Owasso, OK
Roofing is essential to protecting your structure from harsh weather conditions and keeping your loved ones safe. If you're looking to start a roofing project, VH1 Roofing can help. As one of the reputable residential roofing services in Owasso, we offer first-rate roof installations, inspections, repairs, and replacement services.
Our professional roofers are expertly trained to complete your project on time, within budget, and with incredible workmanship.
Residential Roofing Services We Offer
Roof Installation
Need to fix a new roof? Our Owasso roofers are the right team for the job. We will help you create a roof design that best suits your aesthetic goals and requirements of your home. From tile to slate, we offer a wide selection of high-quality roofing options that suit your needs.
Our skilled roofing contractors understand every aspect of roof installation and will complete your project on time and on budget.
Roof Repairs
Whether it's small leaks or inconspicuous shingle damage, roof problems can get worse if left unchecked. This is why you need regular roof repairs. It'll not only increase your roof's lifespan but also help you save money in the long run.
At VH1 Roofing, we offer emergency roof repairs in Owasso that protect your home. We'll start our repairs by carrying out thorough inspections to identify the signs of damage. Based on our findings, our roofing contractors will customize the repairs to help nip any problems in the bud.
Roof Replacement
Got a hail-damaged roof? You can count on thunderstorms, that sometimes bring hail, rolling through during the spring and summer in Oklahoma. Sometimes the storms can be severe and damage your residential roofs. Our timely roof replacement services are available 24/7 ready to help you restore your hail-damaged roof.
Roof Inspection and Maintenance
Regular roof inspection and maintenance can maximize the life of your existing roof, reducing the need for costly repairs or replacement. If you need to maintain your roof, VH1 Roofing is the premier choice for comprehensive roof maintenance in Owasso. We perform a thorough roof assessment and design a maintenance program that meets your needs.
What Roofing Options Do We Offer?
Composition Shingles
Commonly referred to as asphalt shingles, composition shingles are known for their capability to stand the test of a wide variety of weather scenarios. This makes them a fantastic choice for your Owasso home. It is also durable and waterproof. Asphalt roof shingles also come in a variety of designs and colors to fit the style you're looking for and your budget.
Stone Coated Steel
Steel roofing panels are overlaid with stone chips to create a shingle-like look. During installation, the panels interlock tightly, creating a roof structure that can withstand harsh weather elements. It not only has a high fire-resistant rating but it can also withstand wind gusts up to 120 miles. When stone-coated steel is installed correctly, hail damage won't be an issue.
Metal Shake Roof
The composition of this type of roofing includes various metals and alloys, like galvalume steel, galvanized steel, and more. Metal shake roofs are aesthetically pleasing as they tend to mimic wood cedar shakes.
It's lightweight but also sturdy with exceptional disaster-resistant features. Installing this roof means protection from severe winds, heavy rains, and wildfires.
Tile Roofing
Tile roofing holds up to extreme heat and cold easily and can last up to 50-75 years. You can choose between clay and concrete tile roofs for your home. Both tiles are durable, low-maintenance, and easy to repair. Since they're made from naturally-occurring materials, you can recycle them when you decide to replace your roof. They are also non-combustible, with most having a Class-A fire rating.
Slate Roofing
Slate is also another great material for roofing in Owasso. It is long-lasting and beautiful. With proper installation, slate roofing can last over 100 years. Whether you prefer natural or synthetic slate, we offer efficient roof installations.
Standing Seam Metal Roof
One of the notable features of this roofing option is that the panels interlock over the screws and bolts. This protects them from exposure to weather, preventing damage. Standing seam metal roof uses vertical seams that seal tight, ensuring your home is completely secure from leaks.
It has a surface that deters UV rays, keeping your house cooler. Maintenance for a standing seam metal roof is also simple.
How Our Process Works
Step 1: Inspect
We conduct a thorough assessment of your house and roof with our free roofing inspection. This inspection helps us determine the measurements and design for your new roof. In case you need repairs or replacements, and we'll note any signs of damage.
Step 2: Report
Our Owasso roofers will prepare a detailed report of your roofing project. You will also receive a schedule for the work to be done, the timeline, and a quote for the project.
Step 3: Installation/Restoration
Whether you need a roof installation, repairs, or replacement, we begin the work in a timeframe that works best for you. As we work on your roof, our team will take great care to respect your property.
Choose the Best Residential Roofing Contractors in Owasso, OK
Residents consider us as one of the best Owasso roofing companies because:
Experienced Roofing Experts
Our Owasso roofing experts have the right skills and modern equipment to get the job done. We're also licensed, insured, and bonded so you can have peace of mind as we handle your roofing needs.
Reliable and on Time
We deliver our roofing solutions in a timely and professional manner. Our roofers respect the set deadlines and work hard to complete the job as fast as possible. You won't have to worry about delays when you choose us.
Easy Online Financing
Don't let money get in the way of your roofing needs. At VH1 Roofing, we've partnered with Hearth to bring you monthly payment options for your project. We have several loan options you can pre-qualify for.
Consult with Our Expert Residential Roofing Contractors Owasso, OK
Need quality roof installations, repairs, or replacements in Owasso, OK? VH1 Roofing has got you covered.
We combine roofing knowledge and innovative tools to deliver exceptional service. Our roofers won't leave the job until it is finished and you're satisfied with the results.
Feel free to contact us with any questions about our services: 918-630-7788.
VH1 Roofing Services
WE GET THE JOB DONE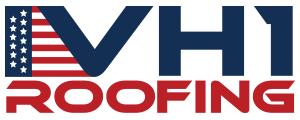 We Are Open 24 Hours A Day
7 Days A Week