Manufacturers & Materials
At VH1 Roofing, we use only materials that meet the standards for the quality of work we provide. We are certified by the top roofing manufacturers in the country. When choosing the best options for your home, keep in mind that we provide financing options with Hearth Financing so you can get the roof you need without breaking the bank. If you're interested in a specific roofing product or you'ld like to learn more about materials from our preferred suppliers, contact us today!

Owens Corning Roofing Materials
Owens Corning is a trusted name when it comes to roofing materials. Headquartered in Toledo, Ohio, the building supply company has been an innovative leader in the roofing industry for almost a century.
As the most popular shingle amongst professional roofing contractors, Duration Shingles are unrivaled by any other architectural shingle because of the patented SureNail Technology. This technology is a breakthrough in shingle design that provides superior wind resistance and durability. With up to 7 different styles available, depending on where you live, each one features unique performance characteristics.
If you're looking for a roof with curb appeal and advanced performance, look no further than Owens Corning Duration Designer Shingles. These shingles are available in various bold colors and styles to stand out as a great roof in any neighborhood; the SureNail Technology provides superior wind resistance and durability.
Oakridge Shingles provide industry-leading protection and eye-catching curb appeal. These Shingles have a complete double layer for greater integrity than shingles with single-layer nail zones. This product is available in various popular colors and is a step-up from traditional three-tab shingles. If you're looking for a beautiful and durable roof, Oakridge Shingles is a perfect choice.
TrueDefinition Oakridge Shingles offer the best of both worlds – traditional colors and high-contrast hues that won't fade or crack, plus Owens Corning premium protection in all areas. With full double-layer nailing zones this shingle provides greater integrity and holding power than single-layer options.
Berkshire Shingles offer the timeless, elegant charm of natural slate with the easy installation and affordability of laminated shingles. These top-of-the-line shingles make a grand statement with their large tabs and shadow lines to add dimension. Berkshire Shingles are the perfect choice for those who want the beauty of slate without the high price tag.
Owens Corning Weatherguard HP impact-resistant shingles are engineered with an integrated polymeric backing material that allows the roof to meet high industry standards for safety. The product also features multiple granule colors and shadowing, providing Oklahoma homeowners with increased curb appeal and a manicured look.
Supreme's 3-Tab Shingles are an intelligent choice for those looking to balance weather resistance and value. Various colors allow homeowners to find the perfect match with their homes quickly. The STREAKGUARD™ Algae Resistance Protection provides copper-lined granules that help prevent algae growth.
GAF Roofing Materials
More homes in the United States have roofs with materials manufactured by GAF than any other company. As America's leading roofing manufacturer, GAF has 24 manufacturing plants across the United States.
Camelot Shingles provide the shape and color palette of slate for an artisan-crafted roof. GAF's Camelot Shingles offer affordable luxury and sophisticated design while providing the best protection for your home. These shingles come with DuraGrip Adhesive, which guarantees them to stay in place against up to 130 mph winds.
GAF's Timberline Shingles are the number one most used shingle in America. These shingles offer layers of protection against the elements and are highly durable and reliable. The Timberline® HDZ option provides the bonus of StainGuard Plus Algae Protection and LayerLock technology helps keep your roof looking new for years to come.
The GAF Timberline UHD Shingle with Dual Shadow Line provides a thicker shingle with the look of a wood shake for a slightly higher price than average shingles. The enhanced shadow-line offers a 53% thicker look. These shingles have the Good Housekeeping Seal of Approval. They're also designed with Advanced Protection® Shingle Technology to use less natural resources while providing your home with the best protection.
GAF's innovative Slateline® Asphalt Shingles feature bold shadow lines and tapered cut-outs to create the appearance of slate but at only a fraction of the cost of traditional slate. With GAF Time-Release Algae-Fighting Technology, these shingles are backed by a 25-year StainGuard Plus™ Algae Protection Limited Warranty against blue-green algae discoloration. This technology will give you peace of mind, knowing that your investment is protected.
GAF's Woodland Designer Shingles protect your home while adding to its curb appeal. The unique artisan-crafted shapes offer a high-end look at a fraction of the cost of slate or wood shake roofing options. Woodland shingles offer depth and carefully chosen color blends. These shingles also come with a 25-year StainGuard Plus
™
Algae Protection Limited Warranty and DuraGrip™ Adhesive Seals.
The Royal Sovereign strip shingles stand out from many others in the industry. The Royal Sovereign collection is beautiful, reliable and affordable. These shingles are made with a solid foundation to avoid cracking and the ceramic firing of granules helps them retain color: perfect for those looking for an attractive and protective roof on a budget.
CertainTeed Roofing Materials
CartainTeed has been a leader in making building materials, including roofing materials for over 100 years. Originally named the General Roofing Manufacturing Company, the company was renamed after it's slogan in 1917, "Quality made certain. Satisfaction guaranteed."
CertainTeed carefully designed Carriage House Shingles to offer a hand-crafted Victorian feel. This shingle has cut-away corners and dark shadow lines to create a slate tile look; plus, heavyweight construction provides the best protection for any home's roof.
Grand Manor Shingles by CertainTeed are perfect for steep sloped roofs. These shingles provide style and have authentic depth and dimension that give a genuine look and feel of natural slate. This product gives your home the feel of a castle while providing the best weather protection.
CertainTeed's Belmont Shingles look and feel like slate without the costly maintenance. These shingles come in rich browns, blacks and grays with the addition of shadow lines for the feel of greater dimension. With superior resistance to high winds and fire, several options of the Belmont are available in any color.
The Landmark series gives a dramatic look to wood through triple-layer shingles and butted edges. Not only does this shingle provide an attractive look, but also provides outstanding protection against potentially damaging winds. The Landmark gives the authentic look of wood shakes at a fraction of the cost and without the rotting or fire risk.
CertainTeed's Presidential luxury shingles replicate the look of hand-split cedar shakes without the risk of fire and rotting. This sophisticated asphalt shingle design includes three layers for added dimension and a copper blend for algae protection. The rich colors and design of this shake replica add to the curb appeal of any home.
DaVinci Roofscapes
DaVinci's Roofscape's roofing products are made to look better and last longer. These composite tiles provide lasting beauty and extreme durability that outperform natural slate and cedar shake roofs. DaVinci's products come with a limited lifetime warranty and an unparalleled variety of color options. Many insurance companies in wind and hail-prone areas like Oklahoma offer reduced rates and deductibles to homeowners who switch out cedar shakes to DaVinci products. Davinci Roofing products are energy efficient, reflecting sunlight and heat away from homes, and all of their products are made in the U.S.A. VH1 Roofing is proud to be a certified installer of Davinci roofing materials.
DaVinci Shake is the ultimate in luxury home exteriors. These composite shakes provide the realistic look of Cedar shakes without the intensive maintenance needs and safety issues. The shakes are available in a variety of sizes, from 9″ to 4″ wide. Thick, luxurious and deep-grooved construction combines with realistic grain patterns to create a dramatic and visually rich effect. The result is an attractive roof that's resistant to fading, rotting and pests.
DaVinci composite shake tiles are engineered to look better, longer. These tiles give the look of hand-split cedar shakes but with an added level of safety for your home and family. DaVinci's Class A fire rating and lifetime warranty make these luxury composite shake tiles an ideal choice for your new home. Tiles arrive bundled and pre-sorted by color, allowing the professionals of VH1 Roofing to focus on installing your roof quickly, beautifully and at the highest industry standards.
The Select Shake tiles from DaVinci imitate authentic cedar shake better than any product on the market. DaVinci Select Shake molds are cast from real wood profiles to provide the most realistic look available. The Select Shake also offers faster installation and even greater durability. Just like all DaVinci products, the Select Shake is resistant to fading, rotting and pests and comes with a limited lifetime manufacturer's warranty.
The staggered edges, color variation, and dramatic shadows all contribute to the DaVinci Bellaforté™ Shake's unique look. DaVinci tiles are made from virgin resins and UV and thermal stabilizers. We use a highly-specialized fire retardant that provides the greatest degree of color control and consistency in the manufacturing process and a composite shake that endures beautifully in any climate. As with other DaVinci products, the Bellaforté™ Shake is resistant to fading, rotting and pests, plus it comes with a limited lifetime manufacturer's warranty.
DaVinci's Multi-Width Slate is the most beautiful, elegant roof you can find without the common challenges of natural slate roofs. DaVinci tiles are engineered to be lighter and more impact-resistant than slate. They also maintain their vibrant color for longer periods of time. These composite tiles are modeled from actual slate, offering a natural, non-repeating beauty that resists fading, rotting, cracking and pests. A lifetime limited material warranty is available for this DaVinci Roofscapes product.
Single-Width slate tiles provide a touch of traditional elegance to your home in either a straight or staggered pattern. This state-of-the-art composite tile is constructed of only the purest resins and made with an advanced fire retardant that adds to your home's safety. The result is a high-performance and attractive tile that gives the look of slate and endures any climate. A lifetime limited warranty is available for this roofing material.
DaVinci Province™ Slate is a new line of stunning single-width tile that replicates the beauty of traditional slate for a fraction of the cost. Province Slate is a stunning addition to any home. This slate-style roofing is resistant to mold, algae, fire, pests, and impact. They do not curl, cup or split. The self-aligning single-width tiles also allow for quick installation by certified professionals at VH1 Roofing.  A lifetime limited material warranty is available on this and all DaVinci Roofscape products.
Bellaforté™ shingles are the ultimate in slate aesthetics with technologically advanced performance. These slate tiles have a thickness of 1/2 inch. A leading edge tab secures each tile to drastically improve wind performance and interlocking tiles create a built-in rain gutter. This slate-style roofing is resistant to mold, algae and fungus; plus, it comes with a lifetime limited material warranty.
Offering the look of natural slate, the textured surfaces and deckled edges of Inspire™ Classic Slate provide the uniformity that looks like a real slate roof. This material is lightweight yet durable and features environmentally conscious material technology that still provides leading-edge protection for your home. The Inspire™ collection is also a Class 4 hail-rated material that can withstand winds of up to 110 miles per hour and comes with a 50-year limited lifetime warranty.
WE GET THE JOB DONE
WE ARE TRUSTED ROOFING EXPERTS SERVING TULSA AND OKLAHOMA CITY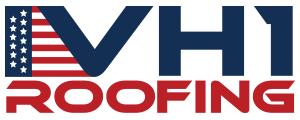 918-630-7788
405-760-9814
We Are Open 24 Hours A Day
7 Days A Week