Top Residential Roofing Contractor in Jenks, Oklahoma
Residential Roofing Contractor in Jenks
Protect your home with professional and durable residential roofing services in Jenks, OK. Choose a trusted and licensed Oklahoma residential roofing contractor.
Professional Residential Roofing Contractors Jenks, OK
If you're in need of roof installation, repairs, or replacement, VH1 Roofing is your go-to roofing company. We're committed to providing high-quality roofing services. Our skilled roofing contractor in Jenks will install, repair, replace, and maintain your roof to enhance the appearance of your home.
We'll also guide you through the roofing process, helping you make the right choices based on durability, aesthetics, and your budget.
Get Started: 918-630-7788
Our Comprehensive Jenks, Oklahoma Roofing Services
Residential Roof Installation
Installing a new roof is one of the biggest investments you will make as a homeowner. If it goes well, your roof can last for 20-30 years or more. But that also means it's important to choose a roofing company you can trust.
Our Jenks roofers are highly qualified in the roof installation process. From consultations on choosing the best materials for your needs to the actual installation process, we'll be behind you every step of the way.
Residential Roof Repairs
Having a solid, watertight roof keeps your family safe from the elements. But over time, your roof may show signs of damage like water leaks and more. When your roof has issues, you need to fix it as soon as possible before the damage becomes worse.
Whether your roof has leaks, vent damage, or shingle damage, we can fix it. Our industry certified techniques used in our Jenks roof repairs will help you save money.
Residential Roof Replacement
If your roof has gotten to old or damaged to the point that it's unrepairable, it may be time for a roof replacement.
Our Oklahoma roofing specialists will walk you through the replacement process so you can know what to expect. We'll conduct timely roof replacements with exceptional attention to detail that ensures you get back to your regular schedule as fast as possible. In case your roof was damaged by storm damage, we can also work with your insurance adjuster to maximize your claim.
Residential Roof Inspection
Roof inspections help you identify any issues and fix them before the damage becomes too much. During our roof inspections in Jenks, we'll examine every part of your roof. After the inspection, we can discuss whether you need residential roof repairs or replacements depending on your home's unique situation.
Benefits of Hiring a Roofing Contractor
Safe Roofing Services
Getting on your roof to install or fix roof issues is dangerous and can lead to costly mistakes. Without professional training, it can be easy to sustain an injury or cause more damage to your roof. Professional roofers not only have the proper safety training but also have the tools needed to do the job well.
Get Better Warranties
If you hire a general contractor for roofing services, they may not offer a warranty on the work they do. Working with an experienced roofing contractor allows you to get the best available warranties. A good warranty means your roof investment is safer.
Adhere to Local Building Code
Every city has laws and regulations that stipulate how contractors should handle construction projects. If you don't follow these codes during installation, you can make mistakes that can lead to the demolition of your roof. To avoid any losses and hassle, you should consider hiring our residential roofing contractor in Jenks, OK. We're familiar with building codes in the area and can tackle your roofing job well.
Obtain Peace of Mind
Professional roofing contractors have the skills and know-how to do the job right. This means you'll have peace of mind when they work on your project. It also ensures that your roof lasts for many years to come. What's more, the roofing company can perform periodic inspections to ensure your roof stays in good condition.
Maximize Your Insurance Claim
Has your roof been damaged by a storm? Your roofer can help you with your claim. They can provide a detailed damage report, including photos. This can be sufficient evidence for insurers to grant you a claim.
How Our Process Works
Step 1: Schedule Your Consultation
Get in touch with our Jenks roofing company to book an appointment. Our roofers will visit your home at a time that's convenient for you. We'll inspect your home to assess the scope of the project, review material options, and discuss your goals and budget.
Step 2: Get Your Quote
We will give you an honest and transparent estimate based on the measurements and unique requirements of your home's roof.
Step 3: Installation/Repair/Replacement
If you accept our quote, we can schedule your roofing project quickly. Our team will manage the installation, repairs, or replacement so you don't have to. We'll use only premium roofing materials to make your roof sturdy and durable.
Step 4: Clean Up
After completing your roofing project, we will clean any mess we've made. You will not only enjoy a new roof but a clean property as well.
Choose the Most Trusted Roofing Company in Jenks, OK
Unmatched Experience
Our team of professional roofers is highly trained to handle any residential roofing project—big or small. Apart from our superior workmanship, we're also licensed and insured.
Quality Materials
As qualified residential roofers in Jenks, we know that a quality roofing job starts with the right materials. This is why we use top-grade materials and supplies for your project.
Customer Service
We strive to exceed your expectations. That's why we communicate with you throughout the process and do our work with minimal disruption to your day-to-day life.
Personalized Roofing Options
Our roofers offer a full consultation to discuss available options for your project. This will help us to tailor a roofing project plan that meets your needs.
Emergency Roofing Services
If damaging storms leave your home exposed, we are here for you. Our residential roofing company provides 24/7 emergency services to restore your roof and protect your home.
Hire Our Qualified Roofing Contractors Near You
Looking to add appeal to your house with premium quality roofing? Look no further than VH1 Roofing. Whether you need roof installations, repairs, or replacements, we offer unmatched roofing services in Jenks, OK.
Feel free to contact us with any questions about our services: 918-630-7788.
VH1 Roofing Services
WE GET THE JOB DONE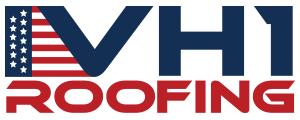 We Are Open 24 Hours A Day
7 Days A Week